A definite page turner. A captivating story about sad mistakes and the undeniable urge for a second chance!
Lately, I've been picky about the books I read. Time is a constraint right now, so if I sit down and read, it has to be something gripping, interesting and engaging, otherwise, I drop the hat. This book, definitely surprised me.
I would ruin the story completely if I gave a brief summary. There is no way to avoid spoiling the story, even if I talk about the characters in general, therefore, I'll provide an honest opinion about what to expect.
The story revolves around Elizabeth and her marriage. At first, she seems your typical clichéd romance story heroine: a bit insecure, always praising other girls except herself and, at one point you begin to wonder if she has a problem with self-respect. Turns out, I was so wrong. Elizabeth is just like you and me, flawed, human, in-love but also lonely and, thus prone to make bad choices, which ultimately lead her to make a terrible mistake.
The book is divided in three different "phases" revealing the real plot slowly and flawlessly. You believe the story from the start and then, it turns out there is much more to it, and everything you thought is just wrong. Characters you love, may be the ones you hate in the end, those you hate you might love, others… I assure you, mixed feelings will be on the menu. At times you'll be like this:
Now, for all of you HEA seekers and cheating haters, I must warn you! There is betrayal in the story, but, I could see past through it since it is the element that sets the whole plot. I believe this story is about real feelings, betrayal, love, romance, second chances and being able to mess up in order to realize the truth. And it's pretty sexy too!  There were many things that actually knocked on my door and was able to identify with, so I loved reading this for sure.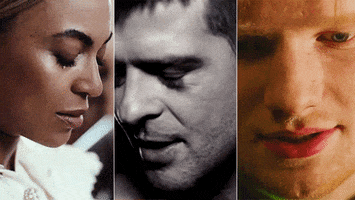 Story ends with a major cliffhanger, which I surely didn't see coming! No worries though, the second part will be out real soon. Promise! I am a cliffy hater myself….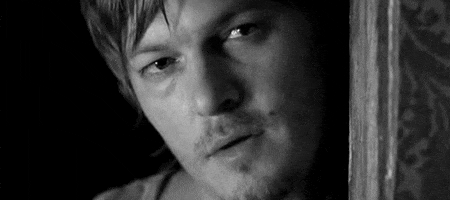 Overall, the book is awesome! I highly recommend it if you want to be on the edge of your couch or favorite reading nook. For sure, you'll not stop and devour it in one sitting, just as I did.
Always take a chance on a new author! Putting your story out there is not easy, so they are taking a chance too!
From the Author
I'm a big proponent of happy endings. I think in a life that is so unpredictable, it's nice to know that our favorite characters will end up together.
That being said, From This Day Forward ends in a cliffhanger. There isn't this great resolution that ties up all the loose ends nicely. Why? Because it wouldn't be realistic. Life isn't an old sitcom where every problem is resolved within the thirty minute timespot.
Also, it wouldn't have felt right to rush the characters through certain emotions in order to get an ending that would please everyone. That's why I split it into two books. I know a lot of readers hate being surprised by CH, so I'm doing everyone a solid and mentioning it up front.
Believe me when I say that the second book will be grittier, but it will have a HEA for our main character.
So, sit back and enjoy the read.
About the Author
I'm a born and raised Texan. I moved to Denver, Colorado in 2003 and met the love of my life. After having our first son, we decided to get back to that small town feel and moved back home. We had our second son in 2011 and let me just say that those boys have my heart.
I've always been a hopeless romantic and I love a good "Happily Ever After" just as much as the next person. I've always had ideas for stories and loved to entertain my family with short stories growing up.
I love cooking, writing, and weekend DIY projects around the house.