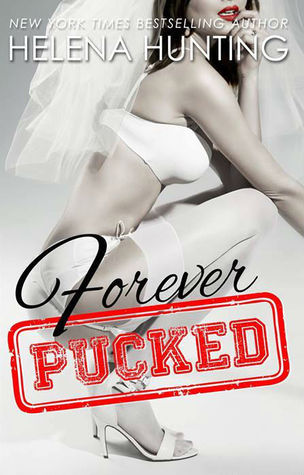 re

Being engaged to Alex Waters, team captain and the highest paid NHL player in the league, is awesome. How could it not be?
In addition to being an amazing hockey player, he's an incurable romantic with an XL heart, and an XXL hockey stick in his pants. And he knows how to use it. Incredibly, orgasmically well. Alex is the whole package and more. Literally. Like his package is insane. Total world record holder material.
So it makes complete sense that Violet Hall can't wait to nail him down to the matrimonial mattress and become Mrs. Violet Waters.
It's so romantic.
Violet is totally stoked to set a date.
Eventually. At some point. Likely before the next millennium. Or when Violet stops getting hives every time someone brings up the wedding, and their mothers stop colluding on stadium sized venues. Whichever comes first.
NOOK: http://ow.ly/ZW5wj
iBooks: http://apple.co/1S9dX6I
KOBO: http://ow.ly/ZUgZR
Google Play: http://bit.ly/1Ro4zwj
Print: http://amzn.to/1VJszgi
Forever Pucked
by
Helena Hunting
My rating:
4 of 5 stars
Forever Pucked is infused with comedy, bursts of sweetness, a whole lot of hotness and a just the right amount of drama that kept me hooked. A delightful extension to the already incredibly amusing series.

Alex Waters is the real deal, the best. Not just the best NHL player. He's a wonderful son, brother, the best hearts and flowers kind of fiancée with a beautiful mind to go along with his heart and totally fantastic in bed. So naturally Violet is in a hurry to marry him. Right? NOT!

Every time the subject about setting a wedding date comes up she gets hives. It has nothing to do with loving Alex and everything to do with their mother's incisive meddling and that Violet had a super bad experience during her mother's wedding.
Add to that the fact that she and Alex are having conflicts with their careers. Hers is just taking off and it's interfering with her time spent with Alex while Alex's pro-hockey one is at its pinnacle and he's looking forward to start a family, a really big one. When an unforeseen accident shakes up their lives further, can they communicate and align their priorities in order for them to get over this bump and get Forever hitched?

I have been completely addicted to this series. All the characters and plots are funny, outrageous and sexy. What more could I ask for in a read? And I loved the idea of getting more of the couple who started it all with the Super MC and Beaver antics.

At first I thought this would be a short story or novella at most, but I was happily surprised that this is a full length novel starring these two charming characters with the equally delightful supporting characters and hopefully individuals from the next books in the series. Yes, I'm talking about Lance, Tash, Darren and Charlene. Together they gave the story an added layer of fun and sexiness.
Forever Pucked relates an all too common scenario in an insanely fun way. Two people who want to start their life together have some hurdles to overcome.
Even though he wants to take care of Violet, I love that Alex understands the importance of Vi's job. He's such a sweet, caring man, with the libido and stamina of a teenager. I also thought it commendable that Violet simply doesn't want to lose herself and that keeping a job she loves and is good at should be part of the equation; and I liked that when push comes to shove they both reevaluate their priorities and find that they are perfect for one another.

Foverever Pucked is book #4 in the Pucked series. Helena Hunting's cleverness and hilarity continue in this installment of her fun, erotic series with blazing hot and over the top moments full of swear words, sexual innuendo and euphemisms. It is told from both points of view, with a happy ending and could be read as a standalone but I strongly urge you to at least read book #1 in the series.
Helena Hunting lives on the outskirts of Toronto with her incredibly tolerant family and two moderately intolerant cats. She's putting her degree in English Lit to good use by writing contemporary erotic romance. She is the author of Clipped Wings, her debut novel, and Inked Armor.
Facebook | Twitter | Website | Goodreads
With a famous NHL player for a stepbrother, Violet Hall is well acquainted with the playboy reputation of many a hockey star. So of course she isn't interested in legendary team captain Alex Waters or his pretty, beat-up face and rock-hard six-pack abs. When Alex inadvertently obliterates Violet's misapprehension regarding the inferior intellect of hockey players, he becomes much more than just a hot body with the face to match.
Suffering from a complete lapse in judgment, Violet discovers just how good Alex is with the hockey stick in his pants. Violet believes her night of orgasmic magic with Alex is just that: one night. But Alex starts to call. And text. And email and send extravagant—and quirky—gifts. Suddenly, he's too difficult to ignore, and nearly impossible not to like.
The problem is, the media portrays Alex as a total player, and Violet doesn't want to be part of the game
Amazon → http://amzn.to/1OUrtyU
Nook → http://bit.ly/1GnjENK
iTunes → http://apple.co/1O2l0Ro
Kobo → http://bit.ly/1Js6Zdk
Google Play→ http://bit.ly/1K4VDtU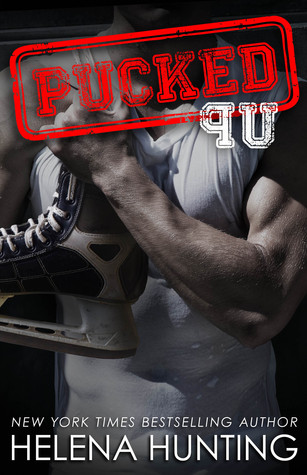 Miller "Buck" Butterson has been banging his way through life ever since a puck to the face fixed his messed up front teeth, and he was drafted into the NHL during his first year of college. After five years of deflecting goals on the ice and scoring them with puck bunnies across the Continental US and parts of Canada, Miller is ready for a girlfriend. A real girlfriend of the non-bunny variety. One he takes on dates and doesn't jump into bed with after five seconds of conversation.
Miller thinks he's found that woman in his teammate's sister. Except, unlike Alex Waters, center, team captain and all round nice guy—who happens to be dating his step-sister—Miller's manwhore reputation is well earned, and not blown out of proportion by the media. Beyond that minor detail, Miller doesn't know the first thing about having a girlfriend. But he's determined to make it happen.
What he doesn't take into account is the amount of time and effort relationships require, or that constantly letting bunnies take selfies with him to post all over social media isn't going to win him any points in the boyfriend department. Miller learns—not so quickly—that if he wants to make Sunshine "Sunny" Waters fall for him, he going to have to do a whole lot more than show her his stick skills in the bedroom.
Amazon.com: http://amzn.to/1nGJ3uI
Amazon.ca: http://amzn.to/1jE8sCR
Amazon.co.uk: http://amzn.to/1LcpEJe
Amazon.au: http://bit.ly/1OFLW8y
iTunes: http://apple.co/1hDZF2u
Nook: http://bit.ly/1k6Ra1T
Kobo: http://bit.ly/1LR6xT4
Google Play: http://bit.ly/1GpLBWh