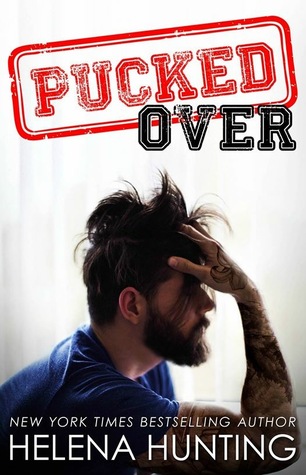 Lily LeBlanc isn't versed in the art of casual sex, but after seven years in an on-again, off-again relationship, she's definitely willing to give it a shot. And who better to try it with than her best friend's boyfriend's best friend? What could possibly go wrong? Nothing at all.
NHL player, Randy Ballistic, lives up to his last name on the ice and in the bedroom. His best friend and teammate has recently given up the puck bunnies and traded them in for a real girlfriend. And she just happens to have a seriously feisty, extra-hot best friend on the rebound. Randy's more than happy to be Lily's spring board back into the dating scene.
Casual sex is only casual until those pesky things called emotions get involved. Once that happens, someone's bound to gets pucked over.
Amazon US→ http://amzn.to/1ZSYQ5n
PAPERBACK→ http://amzn.to/1SIvwi4
iTunes: http://apple.co/208TG8o
Nook: http://bit.ly/1O5VOdh
Kobo: http://bit.ly/1MgU6PC
Google Play: http://bit.ly/1IBe10R
Dali's review & rating: 4 of 5 stars

Hilarious, sweet, sizzling hot without missing the amusing dramatics. A wonderful continuation for the Pucked series.

Lily LeBlanc's seven year relationship has had many ups and downs. Mostly of the down variety which have caused too much strain and then just snapped. She's completely unfamiliar with casual dating, but certainly isn't really for anything more. Inclined to give it a try she sets her sights on her best friend's boyfriend's best friend. Can she keep her feelings in check and things casual or will she get Pucked Over?

Randy Ballistic takes a lot after his father. He looks like him, he plays hockey like him – only better–, and he's bad at relationships, so he doesn't even try them. He acts according to his name and reputation on and off the ice. So when he quite literally barges in on the spirited and on the rebound Lily, he's more than determined to be her rebound man. When things start to get too comfortable and serious, will they ignore his own emotions for fear of repeating history or will he take a chance on them?

Randy and Lily seemed like a complete odd couple. They are two very different people, with different backgrounds who live in different countries who are trying to make their intense attraction for each other work. So even though "different" was the common denominator, the connection between them was so much more than sexy, explosive, out of control in-every-bathroom sparks.

Yes of course there's a lot of fun and sexy times happening!! You can't read a term like "fur burger" within the first percent of a book and not laugh and wonder where the author is heading with this. I also truly enjoyed the character development where I got to know about Lily having to give up her Olympic dreams for lack of money because her hockey playing father was completely absent. And how Randy's dad, also an ex-hockey player, failed to be faithful to his mother and thus breaking her heart and their family.

They're both self-conscious about one thing or another which helped them bond further. Her sassiness was perfect for his magnetism. For all his player reputation, Randy was cluelessly sweet regarding his emotions toward Lily. He's chivalrous, considerate and downright, endearing. There were many things I liked about Lily, but mostly I liked that after she didn't lose herself while falling for Randy, rather she found her independence and footing.

I loved having characters from the past books. They were a constant source of amusement. Vi and Alex from Pucked, especially made everything more wacky and funnier with Vi's total lack of filter.
"What going on with you and Horny Nut Sac?"
"Who?"
"Randy Balls."
We also get some groundwork for hopefully a future Pucked book between Tash and Lance. Complete drama there I can't wait to read with Helena's comical sharpness. And raise your hand if you squeeed when she mentions Inked Armor and its resident badass tattoo artist Hayden? If you haven't read THIS other series by Helena Hunting and love tortured heroes with amazingly touching stories I suggest get it now.
Helena Hunting's wit and humor are evident in this funny, erotic story. Having as many raunchy, sizzling moments as crazy and amusing ones in this delectable romance. Pucked Over is book #3 in the Pucked series by Helena Hunting. This is a sexy, light, fun, full of swear words standalone book with a hockey background. It's told from alternating point of view with a happy ending.
Helena Hunting lives on the outskirts of Toronto with her incredibly tolerant family and two moderately intolerant cats. She's putting her degree in English Lit to good use by writing contemporary erotic romance. She is the author of Clipped Wings, her debut novel, and Inked Armor.
Facebook | Twitter | Website | Goodreads
With a famous NHL player for a stepbrother, Violet Hall is well acquainted with the playboy reputation of many a hockey star. So of course she isn't interested in legendary team captain Alex Waters or his pretty, beat-up face and rock-hard six-pack abs. When Alex inadvertently obliterates Violet's misapprehension regarding the inferior intellect of hockey players, he becomes much more than just a hot body with the face to match.
Suffering from a complete lapse in judgment, Violet discovers just how good Alex is with the hockey stick in his pants. Violet believes her night of orgasmic magic with Alex is just that: one night. But Alex starts to call. And text. And email and send extravagant—and quirky—gifts. Suddenly, he's too difficult to ignore, and nearly impossible not to like.
The problem is, the media portrays Alex as a total player, and Violet doesn't want to be part of the game
Amazon → http://amzn.to/1OUrtyU
Nook → http://bit.ly/1GnjENK
iTunes → http://apple.co/1O2l0Ro
Kobo → http://bit.ly/1Js6Zdk
Google Play→ http://bit.ly/1K4VDtU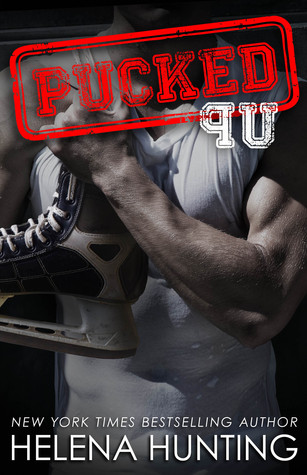 Miller "Buck" Butterson has been banging his way through life ever since a puck to the face fixed his messed up front teeth, and he was drafted into the NHL during his first year of college. After five years of deflecting goals on the ice and scoring them with puck bunnies across the Continental US and parts of Canada, Miller is ready for a girlfriend. A real girlfriend of the non-bunny variety. One he takes on dates and doesn't jump into bed with after five seconds of conversation.
Miller thinks he's found that woman in his teammate's sister. Except, unlike Alex Waters, center, team captain and all round nice guy—who happens to be dating his step-sister—Miller's manwhore reputation is well earned, and not blown out of proportion by the media. Beyond that minor detail, Miller doesn't know the first thing about having a girlfriend. But he's determined to make it happen.
What he doesn't take into account is the amount of time and effort relationships require, or that constantly letting bunnies take selfies with him to post all over social media isn't going to win him any points in the boyfriend department. Miller learns—not so quickly—that if he wants to make Sunshine "Sunny" Waters fall for him, he going to have to do a whole lot more than show her his stick skills in the bedroom.
Amazon.com: http://amzn.to/1nGJ3uI
Amazon.ca: http://amzn.to/1jE8sCR
Amazon.co.uk: http://amzn.to/1LcpEJe
Amazon.au: http://bit.ly/1OFLW8y
iTunes: http://apple.co/1hDZF2u
Nook: http://bit.ly/1k6Ra1T
Kobo: http://bit.ly/1LR6xT4
Google Play: http://bit.ly/1GpLBWh